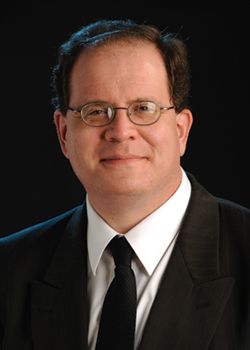 Mark
Hartman*
Elder Law Attorney / Hartman & Associates Law Firm
MARK A. HARTMAN
ATTORNEY AT LAW

Member:
Indiana Elder Law Section
National Academy of Elder Law Attorneys
Indiana Probate Section, Indiana Taxation Section
Mark Hartman is an attorney from the rural Fort Wayne, Indiana, area and he grew up on a local farm. He attended Ball State University and graduated with honors in 1985. In 1993 he graduated from Indiana University School of Law-Indianapolis.
While attending law school, Mark worked for the Indiana Department of Revenue in the Inheritance Tax Section and also in the Fiduciary Income Tax Section. He also worked with the Indiana Attorney General's office on complicated tax cases and also worked with the Indiana Tax Compliance and Policy Section.
After law school Mark was employed by the Fort Wane National Bank Trust Department in Fort Wayne, Indiana, as a Vice President and Trust Legal Counsel. He served as the attorney for the bank trust department and also served as a senior trust officer, helping families manage their real estate, family businesses, and investable assets. After the merger with National City Bank, Mark served as a Senior Trust Officer and Senior Estate Settlement Trust Officer. He was in part responsible for settling estates with the bank from the Indianapolis to Fort Wayne regions and all the way in South Bend. After serving many years in the bank Trust Department, he started practicing with a local estate planning law firm and his primary focus has been over the last several years such areas as estate planning, business succession planning, tax planning, real estate, corporations, family limited partnerships, limited liability companies, and also nursing home planning. Over the years his business has focused heavily on estate planning and nursing home planning for his clients. Many of his clients are farmers and business owners.
Mark's unique tax and business background and his experience as a bank trust officer has given Mark an very unique advantage over most other attorneys. Mark receives referrals for new clients from stockbrokers, bankers, and other financial planners and attorneys. Many of his clients come from word of mouth and his reputation. He presents monthly public seminars from Indianapolis to Michigan City about the topics of nursing home planning and estate planning. He also has taken part in presenting educational seminars in Indiana to other attorneys on such topics as estate planning and nursing home planning.
Mark meets with his clients where they are most comfortable, whether it be at the client's tax preparer's office, his office, or at the client's home. He does not charge for the initial consultation and he provides a concise estimate of his fees if the clients wish to proceed.
Mark is a member of the Indiana Bankers Association, The Indiana Bar Association, The American Bar Association, the Elder Law Section of the Indiana Bar Association, the Probate and Estate Planning Section of the Indiana Bar Association and he is also a member of the Fort Wayne Estate Planning Counsel. He is also a member of the National Academy of Elder Law Attorneys (NAELA).
Although Hartman & Associates offices are located within Tradewell Tax & Financial's offices, Hartman & Asscoiates are rent-paying independenat contractors. Tradewell referrs clients to Attorney Hartman, and Hartman, from time to time, referrs clients to Tradewell.